Art
Pinch Pot Clay Creatures
Here are some of Ms Mahoney's second year art pupils with their pinch pot clay creatures. Well done to everyone concerned.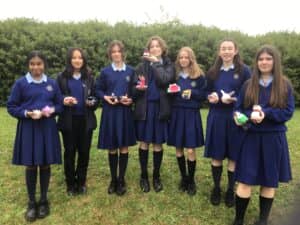 Casino at Marino: Creative Response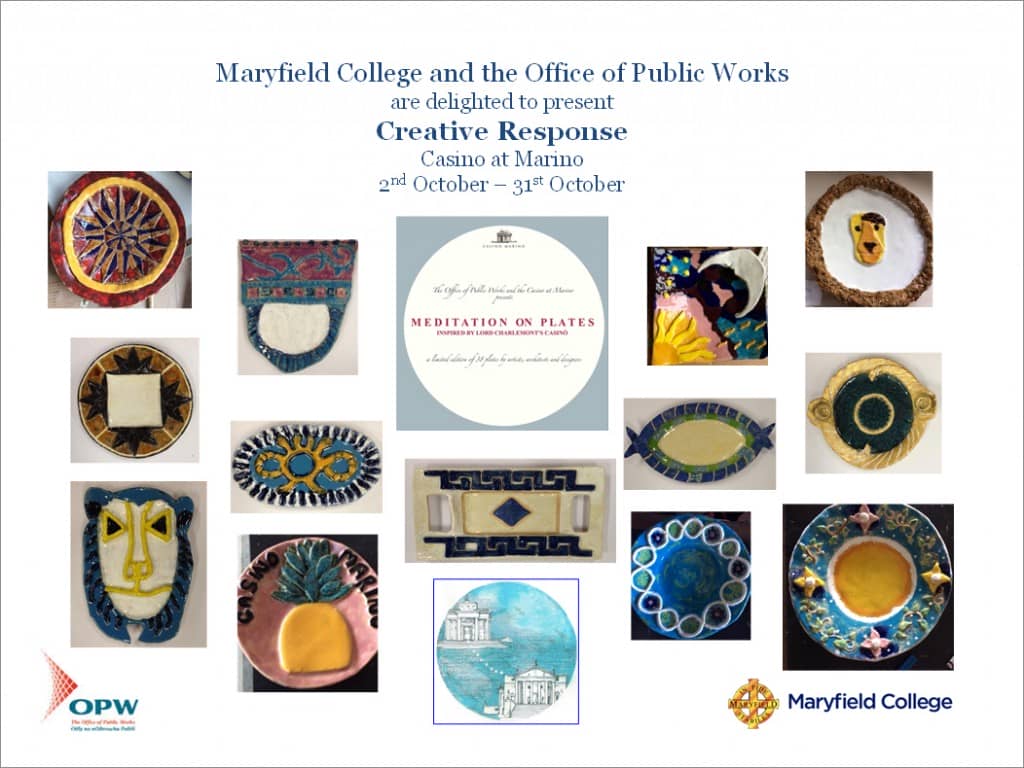 ---
Casino at Marino: Ceramic Plate Project
On  a foggy damp  20th of  November  last year Mrs Draper's and Ms McLoughlin's  5th Year Art  Students gathered  for a tour of the Casino at Marino and to view also an exhibition  entitled "Meditation on Plates".
This exhibition was a response by well known Irish and Italian Artists to the wonderful art and decoration within the Casino.
Maryfield Art students have often visited the Casino over the years in the course of their History of Art studies and after this visit we decided to come up with our own artistic response.
Taking inspiration from the beautiful Georgian architecture, plasterwork and the "Meditation on Plates" exhibition, students designed and made a fantastic selection of ceramic plates and platters.
Here is a selection of photographs illustrating the process of making the plates in clay, biscuit firing them in our kiln and finally glazing and firing them for the second time.
Well done to all the students for producing such beautiful and individual work.
---
Anyone for Tea?
Emer Lorenz of Fourth Year represented Maryfield on Friday the 6th of March in the Junk Kouture Leinster final at the Helix. From 952 entries only 320 were chosen to perform at this regional final. Emer did us proud performing a beautiful dance to the song Puttin' on the Ritz. She was ably assisted from 11am until 11pm by Doris Boldijar of Third Year and Julie Dory of Second Year. Doris and Julie helped with make-up, hair and last minute adjustments to Emer's gorgeous tea dress which was made out of teabags. Well done to all three girls!
---
TY – Disney Characters with Newspapers and Tape
We returned to school on the 5th of January refreshed from the Christmas holidays. The rest had obviously renewed our creative abilities! We hit the ground running with a fun yet challenging task. We had to make Disney character costumes entirely out of newspapers and tape. With a time limit of one hour and a prompt of just one image, we succeeded in dressing one person from each group as a given character. What do you think of our efforts?
---