Prefects
Prefects' Lunch 19/5/'22
Prefects enjoy lunch together, as a thank you for all their hard work. Despite COVID restrictions , such as staggered breaks  hampering their interaction with the junior classes, they still managed to  arrange  quizzes , pancake day for all the juniors,  picnic lunches,  and  3 whole school dress up  fundraisers, raising a staggering €7500. Congratulations, farewell and thank you .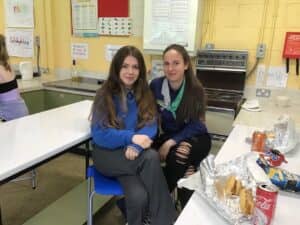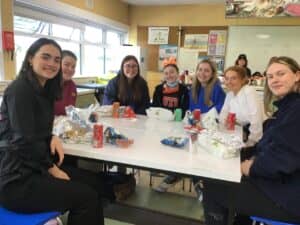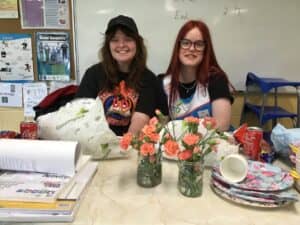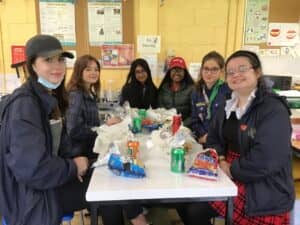 Prefects' Rounders Match 15/3/'22
Prefects' Christmas Breakfast
---
Prefects' Halloween Fundraiser
The Prefects held their first fundraiser on Tuesday the 24th of October, inviting us to 'Wear Spooky Stuff for Those Sleeping Rough'. Both students and staff entered into the Halloween spirit by dressing up in some seriously spooky outfits. The event was a fantastic success with the sum of €1,170 being raised for Focus Ireland. Well done to all involved!