On Thursday, the students from the Enterprise Club held a Halloween Sale for the students and staff of Maryfield College.
We spent the last few weeks preparing for this sale during our lunchtime meetings. We started by thinking of ideas of different products to sell and we decided on making Halloween trick or treat bags, eco-friendly piñatas, Halloween themed baked goods and held a raffle.
We held the sale in the Assembly Hall and displayed our stock.
The sale was a success and we got to put our teamwork, communication and sales skills into practice.
Thank you to everyone who supported our sale. Wishing everyone a safe and happy midterm break!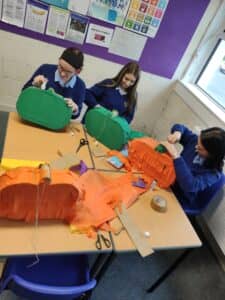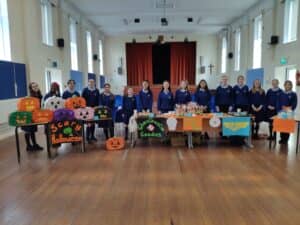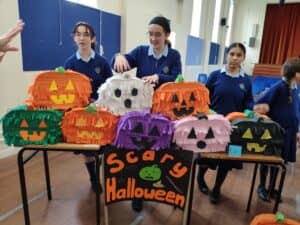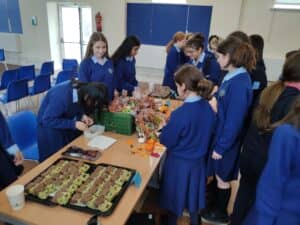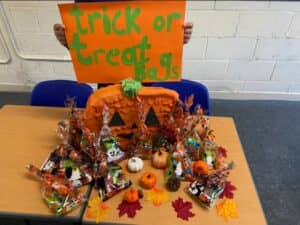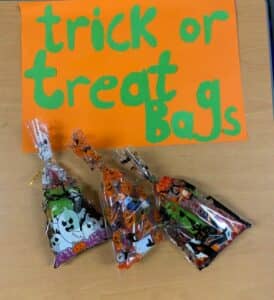 The Enterprise Club 🎃